Finally, a balance bike that your little one will really ride. The Model M meets everything a kids' bike should: it's easy to drive, extremely light, helps maintain a healthy posture and even handles rough terrain with ease. It makes the ride fun and intuitive for your child, and they will not just get bored of it. Every trip to the nursery or shopping is now faster and more joyful. More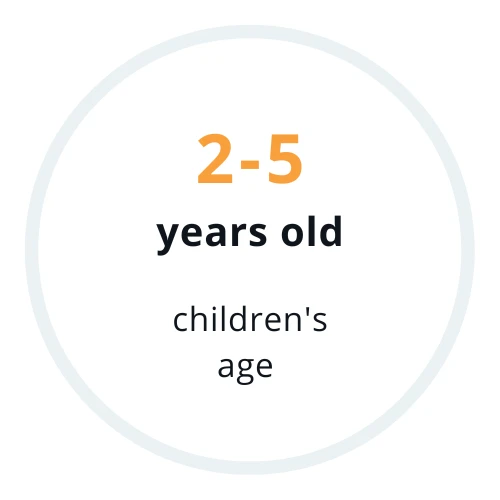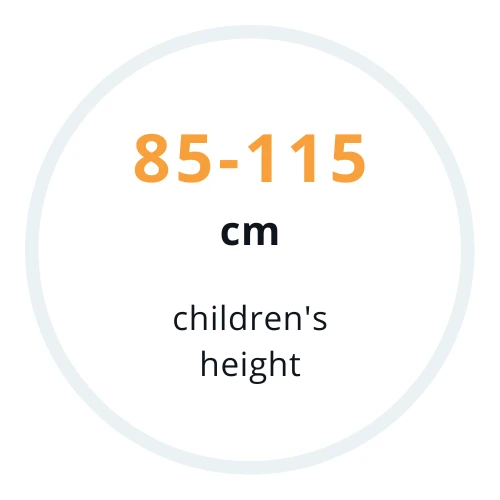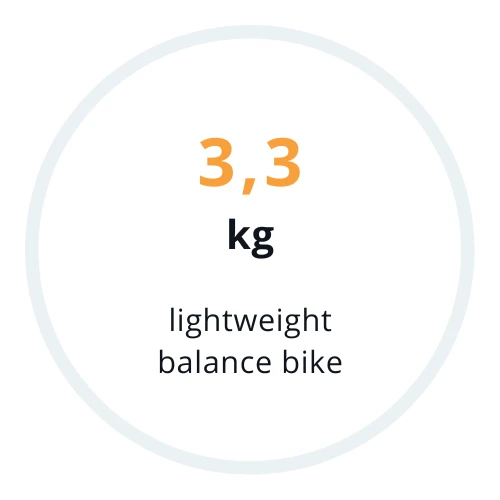 For children from 2 to 5 years of age
As our other kids bikes, also the Model M is "growing". The frame is significantly lowered towards the rear wheel and the seat is height-adjustable, which allows a safe and comfortable ride for children from 2 to 5 years old. Such a range is not at all common in balance bikes. And the most important point - at any age, your little one will have an ergonomically correct posture.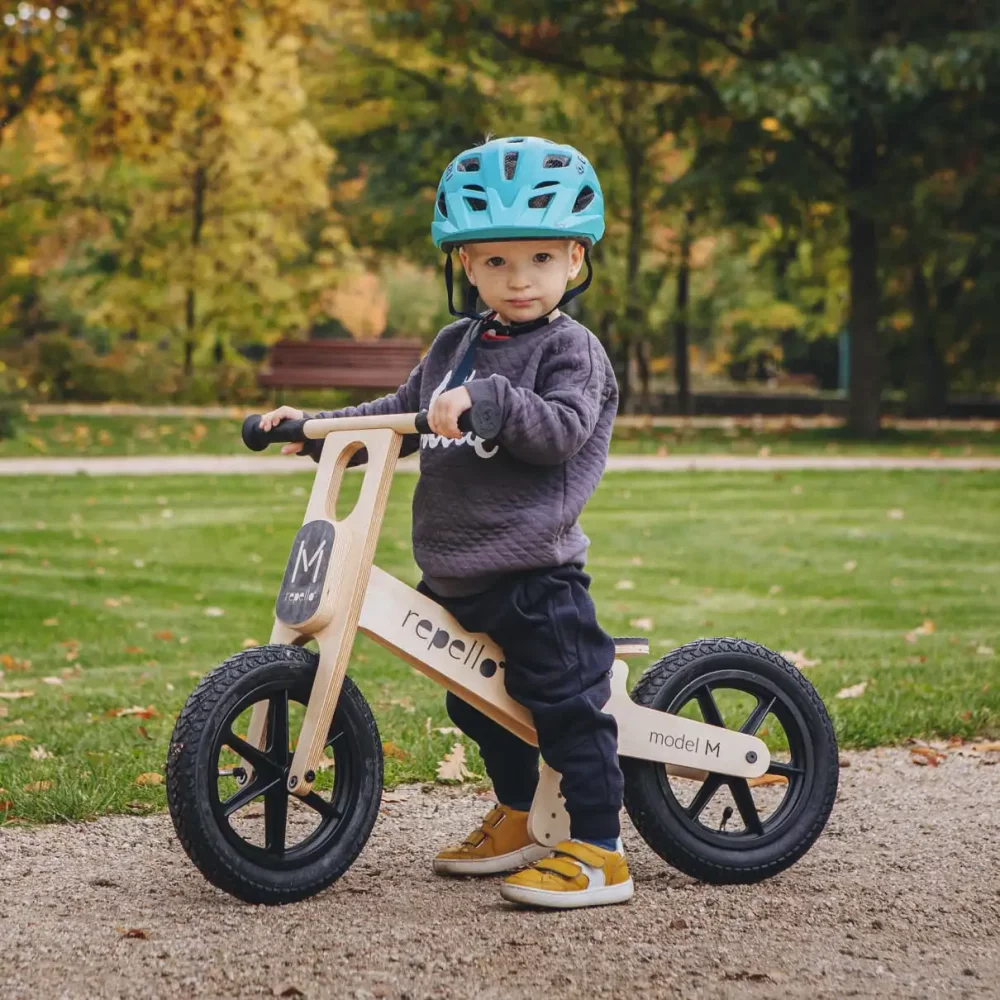 The key factor: light weight
Model M weighs only 3.3 kg, so your child can easily handle it and ride around without getting tired. Too heavy "machine", on the other hand, is difficult to handle, so it usually soon falls out of favor. What is not working is not fun. Children are uncompromising critics and they give a clear feedback when they don't like something. We absolutely understand them, which is why we created the Model M - the ideal machine for cycling beginners.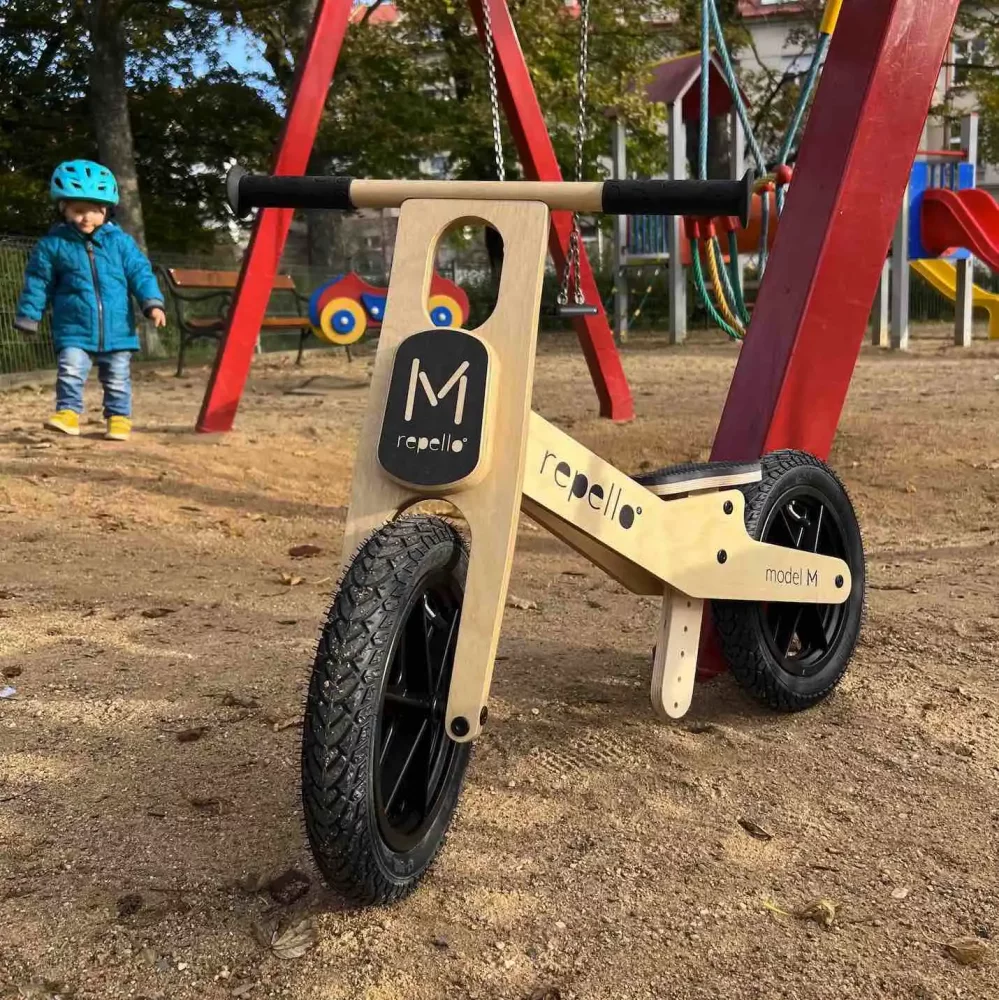 Designed for a smooth and healthy ride
The design approach, dimensions, angles. All of this we adapted to meet a very clear goal: to make the balance bike supports an upright posture and a correct sitting position. This is because when a child does not bend over while riding, he protects his spine from the harmful effects of vibrations. These are further reduced by the carefully selected materials: the padded seat, the soft grips on the handlebars and the premium wooden frame. We gave special attention to the wheels: they are mounted on industrial bearings, which make them easy to spin, and are fitted with inflatable tires. This means a further reduction of vibrations. We can now definitely say, " The Model M runs like clockwork".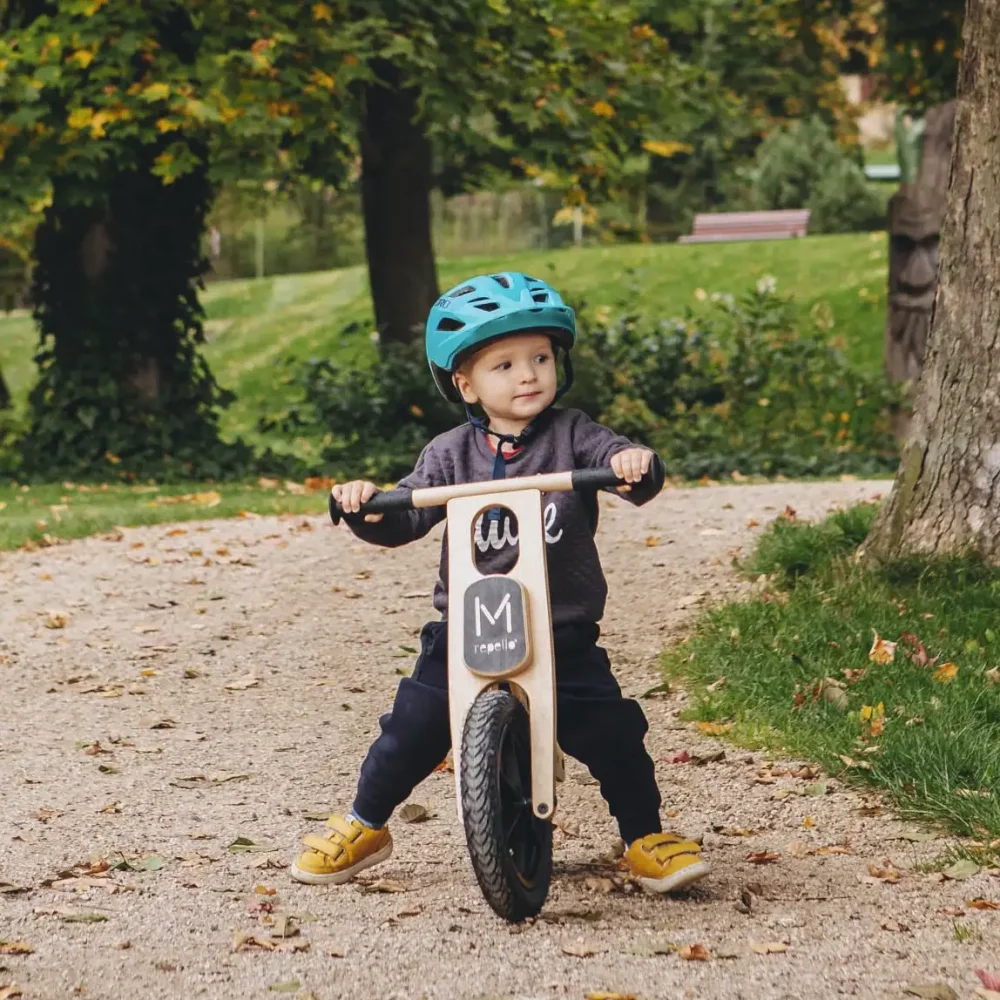 Let's go to the terrain!
If your child rides like a "crazy", the Model M is perfect for them. The innovative design and advanced front wheel mounting provides stability even at higher speed and off-road riding. The handlebars helps too: they don't spin over when you hit a bump and are wide, lowering the centre of gravity. Maximum riding experience for the kids, more calm for you. But of course, don't forget your helmet.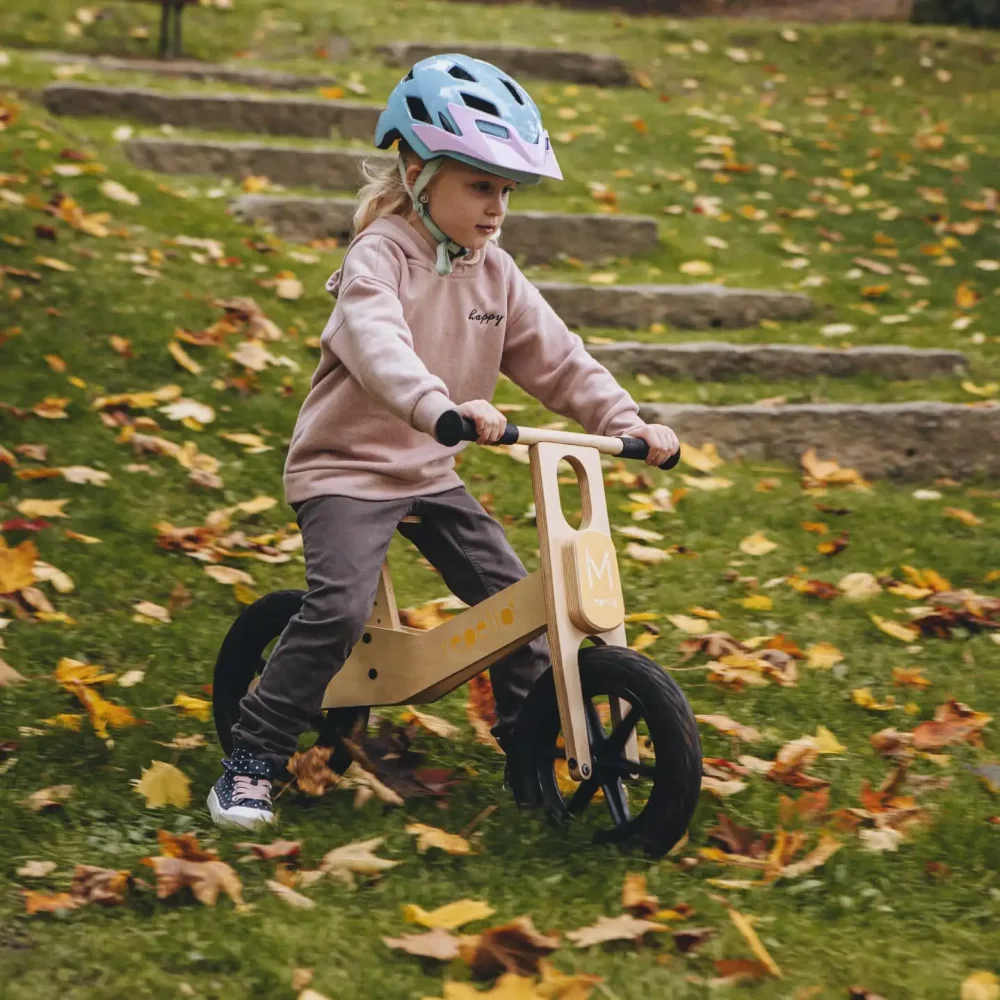 Soft seat with texture for comfortable sitting
You might also remember: you wanted to ride your bike so much, but after half an hour, your bottom hurt so much that you just couldn't. Your kids won't have that experience. Because the saddles on all our balance bikes are softly padded and specially shaped.What's more, for the first time ever on the Model M, we've used a significant texture that makes it easier to get on the bike and ensures that the saddle doesn't slip when riding.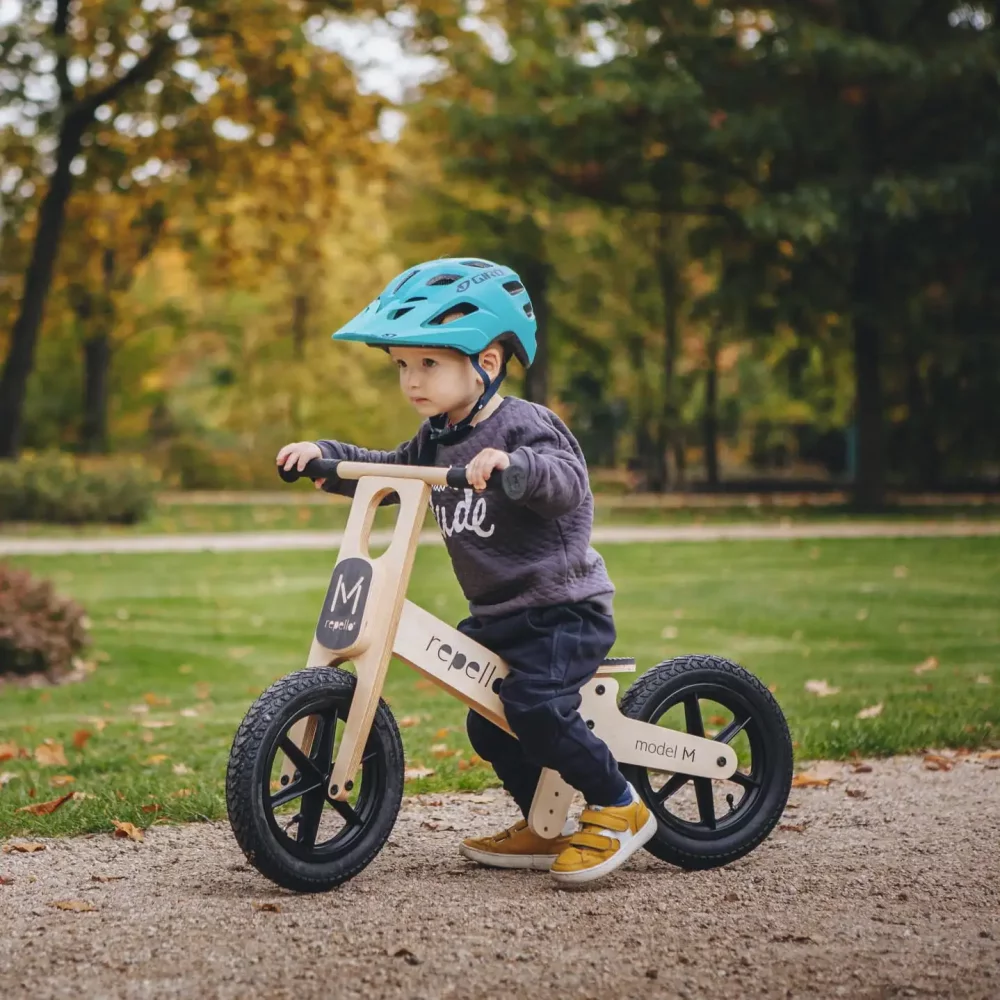 Production that respects both people and the Earth
The main material for the Model M is FSC-certified high-strength birch plywood. This certifies sustainable forest management and wood production. We use energy-efficient technologies in our manufacture, and our products do not travel across half the world - because we make them in the Czech Republic. In addition, we also up-cycle the waste from production - for example, the offcuts from the boards become input material for other products.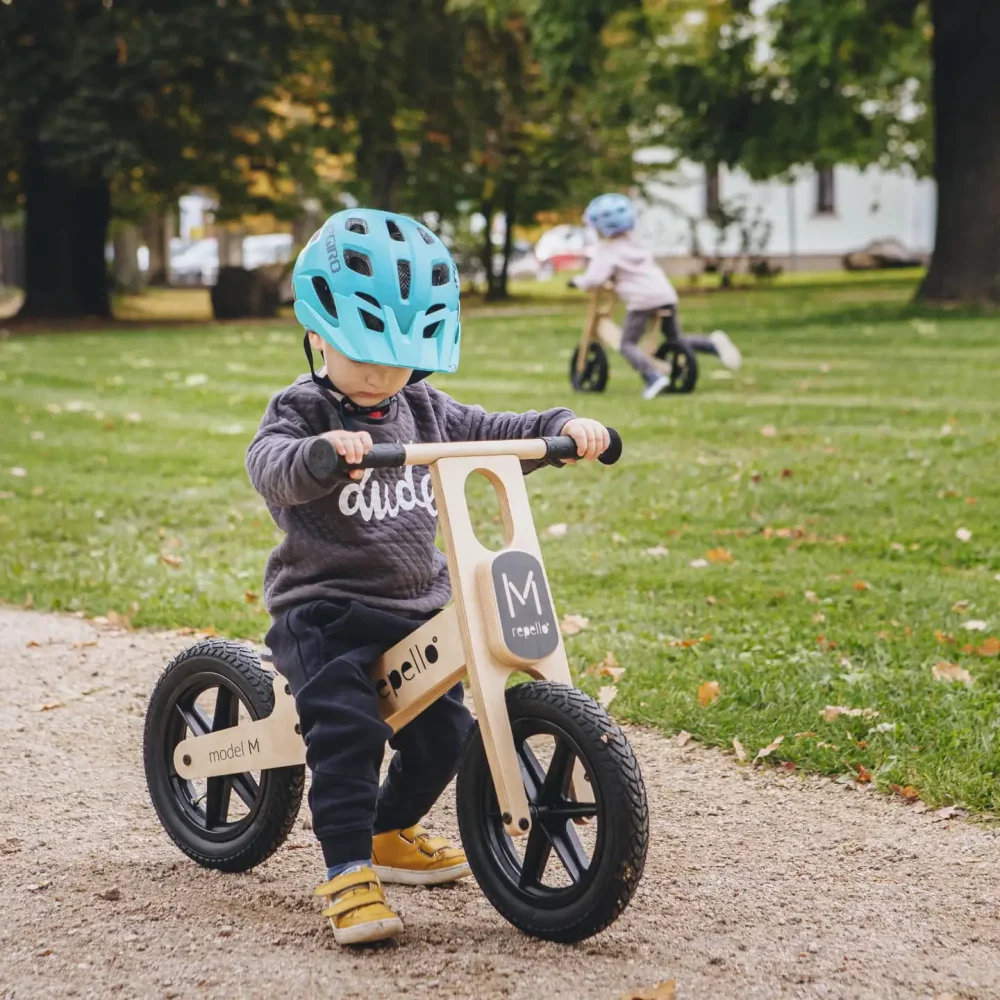 Model M - dimensions in milimeters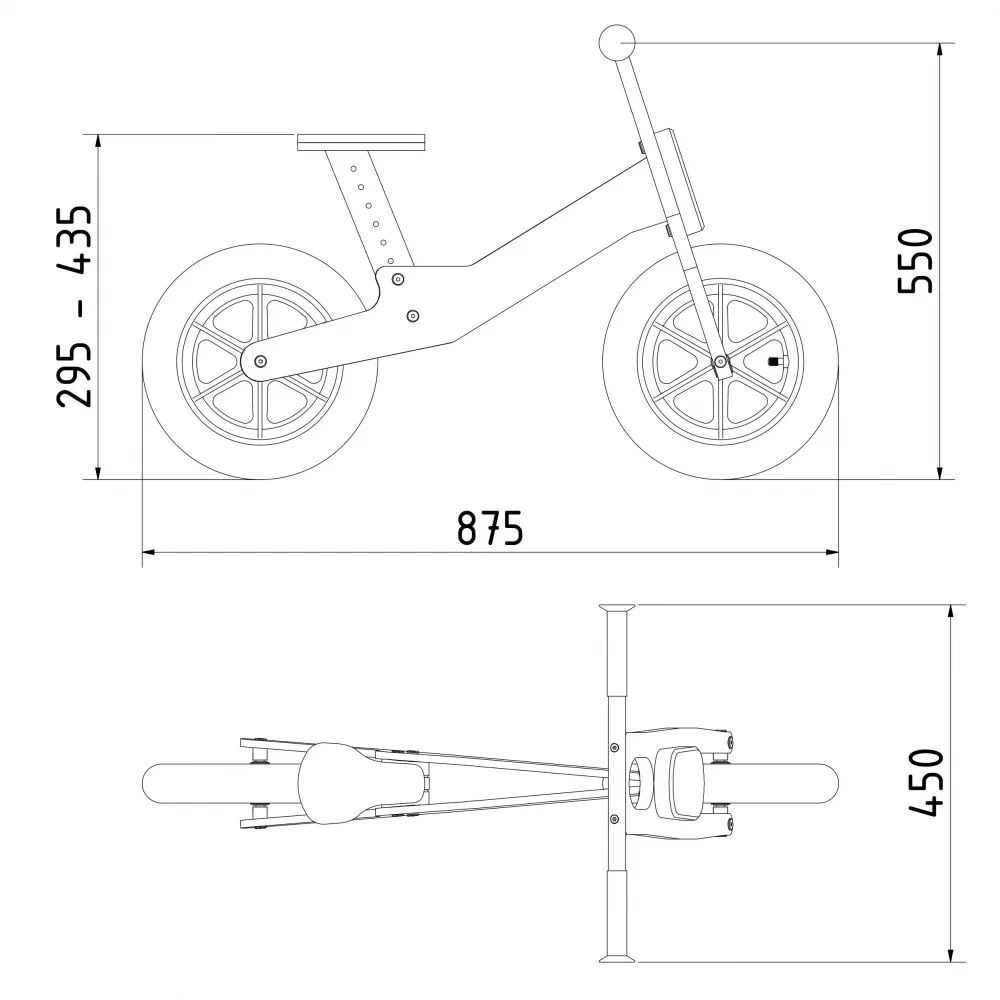 What's in the box
Partially disassembled balance bike.
Tools for the complete assembly.
Instructions for assembly and use in English.
Detailed specifications
Balance bike weight: 3,3 kg.
Maximum balance bike load: 25 kg.
Package dimensions: 610*410*140 mm.
Complete package weight: 4,2 kg.
Safety
Safety is verified by the independent testing and certification authority ITC Zlín Czech Republic.
CE - complies with the requirements of the EN 71 standard for toy safety.
Notice
Our products are made of wooden material, which might have a different tone than in the photos. If the product is lacquered, dark and light tones may alternate (especially on the edges). If the product is painted, the wood texture may be slightly evident (especially with lighter colors). This gives the product a unique natural character. The color tones may be slightly different compared to what you see on your monitor.
RePello toys are special in many ways - but they all have a consistent core value. They bring a pure and natural joy of move and play. Children enjoy the lightweight, instinctive and easy-to-use design of the toys and are often unable to keep their hands off them. They are not limited by uncomfortable vibrations or the fatigue caused by too much weight and poor ergonomics.
---
A balance bike that your child will really ride? We got it!