If anything perfectly reflects the childhood carefree, we think it's a footbike. And what about when it grows with your child and stimulates a healthy posture? We've made one. Model A is designed to make the ride as comfortable and safe as possible. School trips, walks and tours will now be not boring, but fun and adventure. More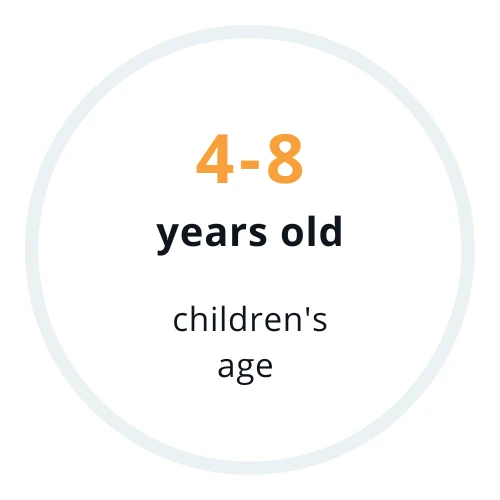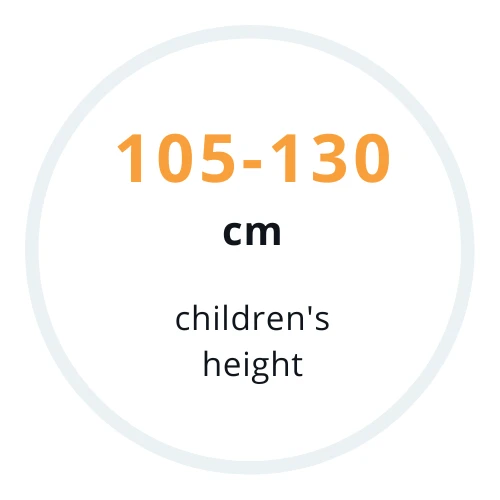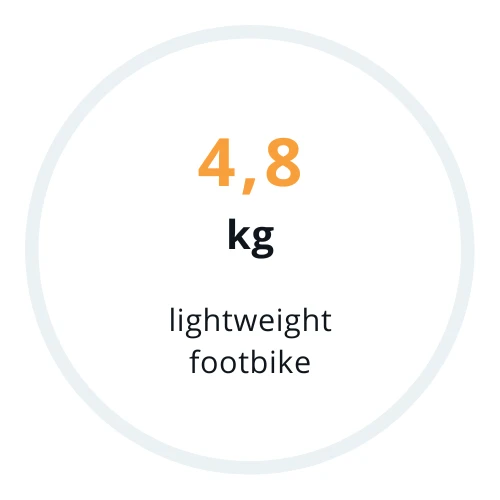 Footbike for pre schoolers as well as eight year old adventurers
Children are growing up fast, so we've equipped the Model A with height-adjustable handlebars. This makes it suitable for young riders from 4 to 8 years of age. You can be sure that the footbike will always fit your child's body proportions. Your baby won't have to bend or fight with a machine that's too " robust ". The footbike will simply always be "just right".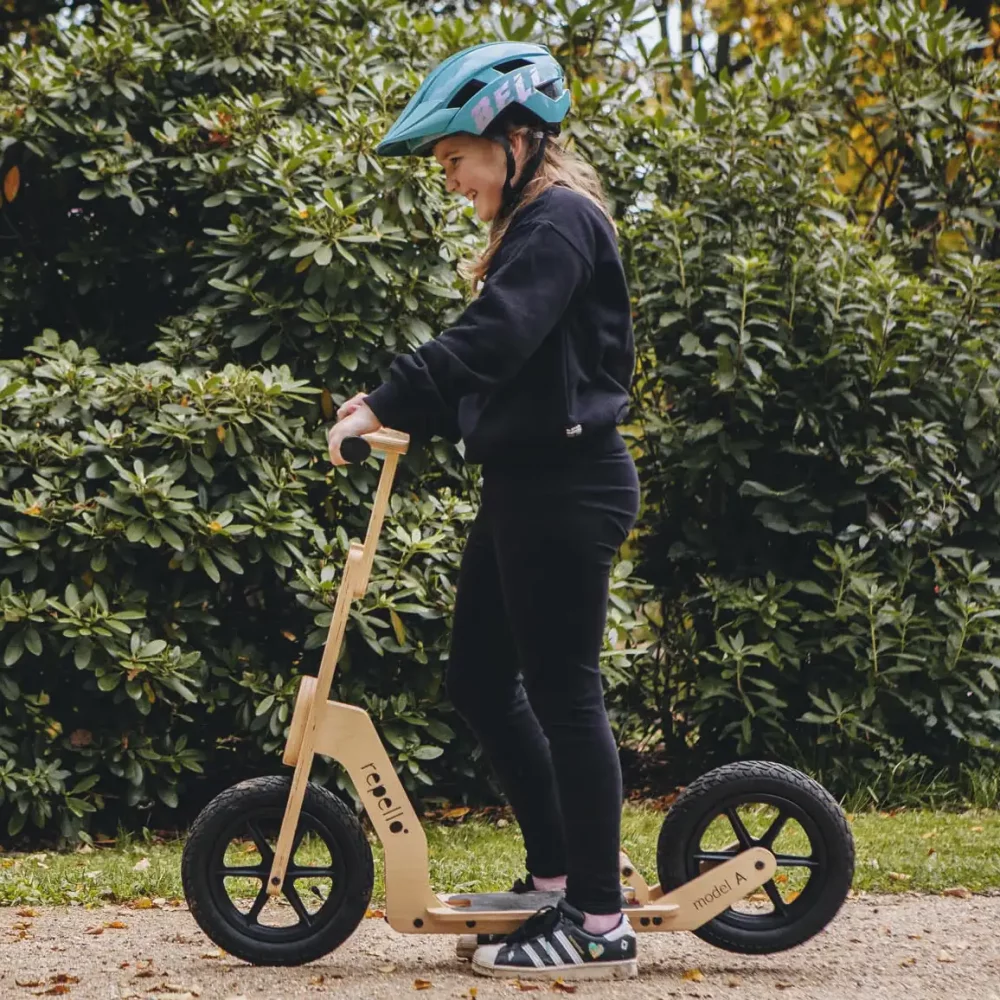 A ride that never tires
When riding the Model A, your child won't even know they're enjoying sport. The footbike is extremely lightweight and designed with great focus on ergonomics, so it's easy to handle. This combination of benefits means only one thing: healthy moving, where the child naturally develops their balance and coordination. On family trips, your children will safely keep up with you without getting too tired.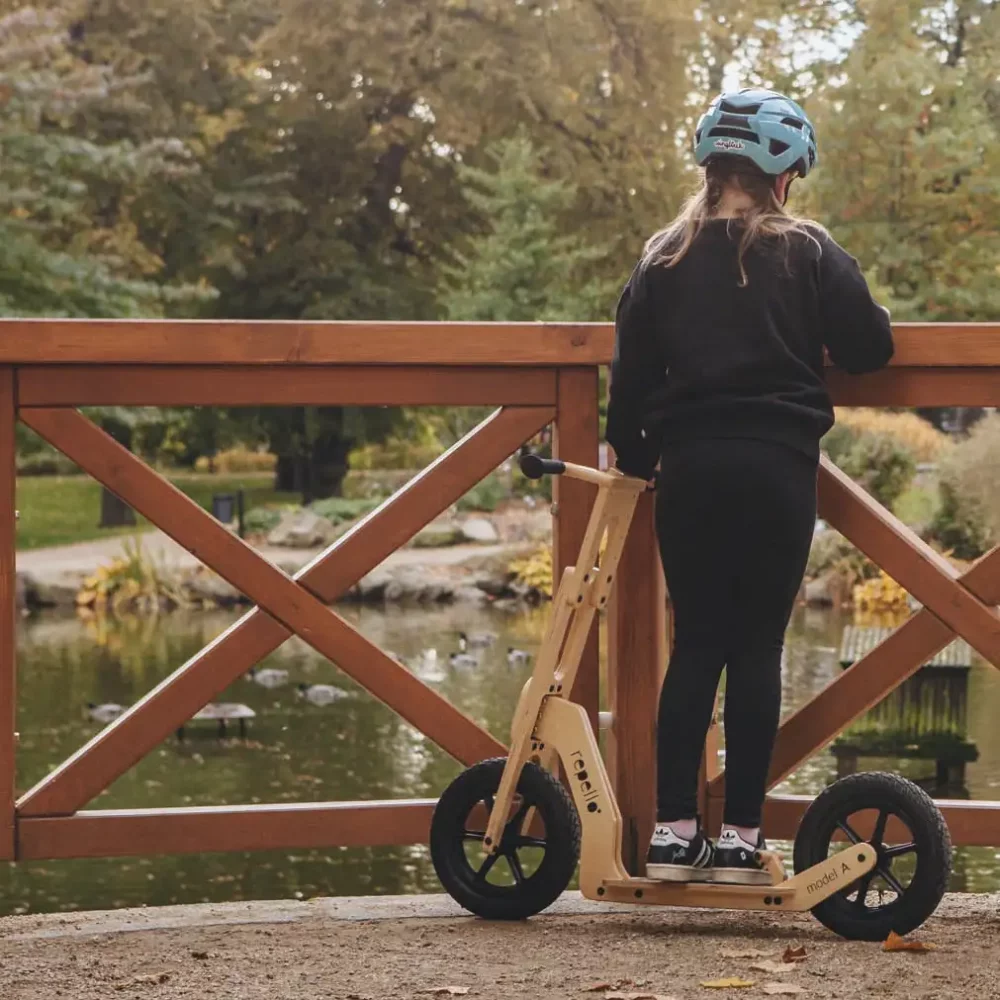 Comfort first priority
To make the ride really exciting for the children, it has to be as natural as possible for them. That's why we've designed the Model A with a unique wide footplate that allows you to stand with your feet side by side. This gives your child greater stability and makes it easier to control the footbike. In addition, the footplate is positioned at an optimal height above the ground, so the little racer can repel comfortably and even ride on lighter terrain. The ergonomically shaped handlebars with soft grips are also wide enough to ensure a relaxed and safe posture.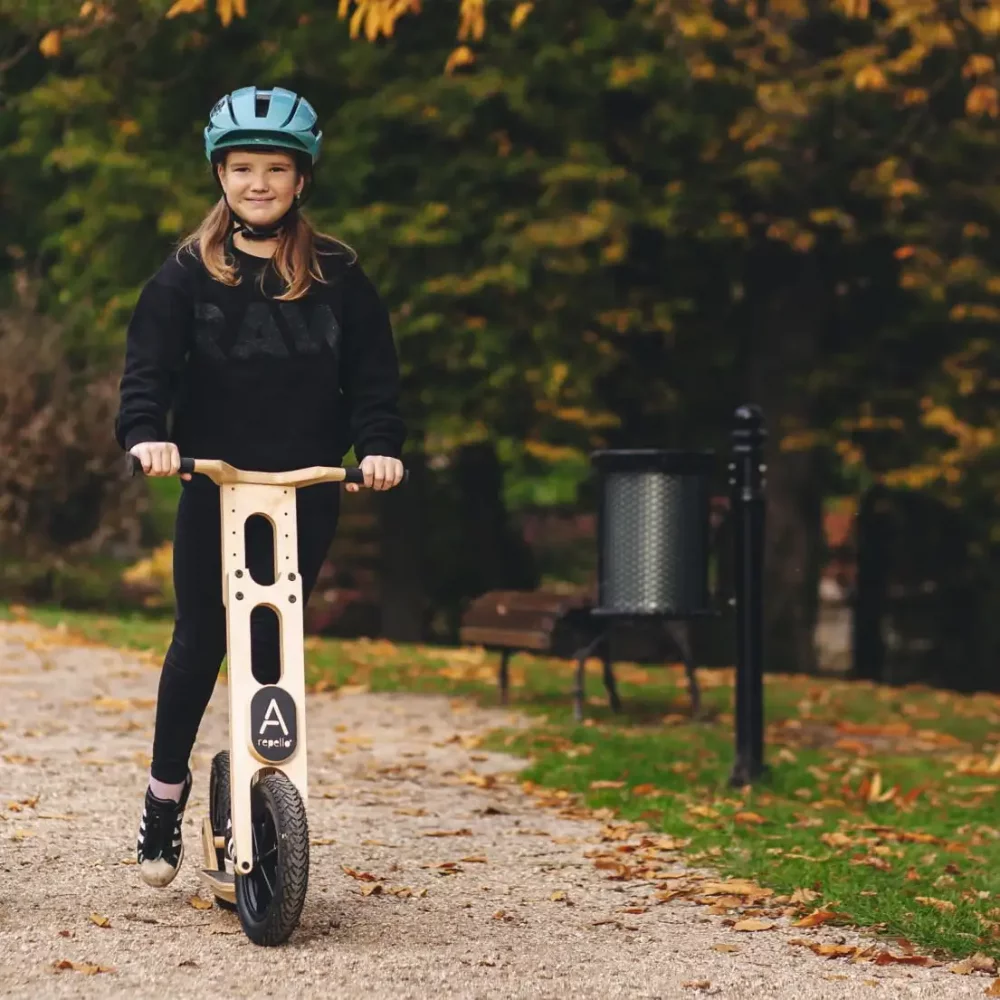 A race against the wind, but always safely
As a parents, we know that feeling of safety is priceless. Even more when your little one is riding a single-track vehicle. That's why the Model A's handlebars are designed not to get turned over even when hitting a bump in the terrain. This gives your child safety, control and more enjoyable ride. The foot brake in form of a large pedal makes braking easier and safer, and the textured surface of the footplate prevents slipping. Of course, despite all the safety features, it's important not to forget your helmet.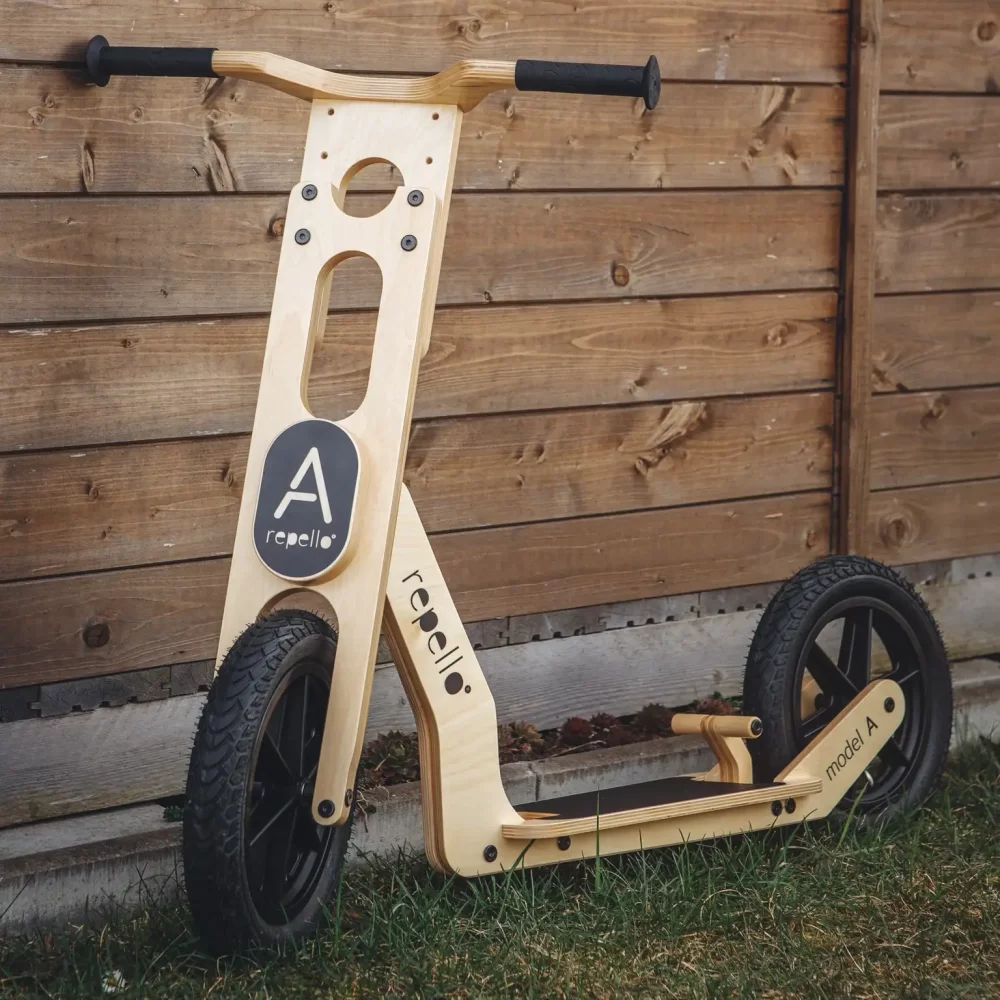 It'll go like clockwork
With our footbike, you can go beyond the city, off the asphalt pavements. The wooden construction naturally reduces vibrations, so the ride will be comfortable even when the terrain is slightly unpaved. High-quality inflatable tires also help to reduce vibrations, and they almost drive themselves. Your child won't get tired after a few kilometres and will enjoy the ride more. You won't hear the sentence "I can't do it anymore".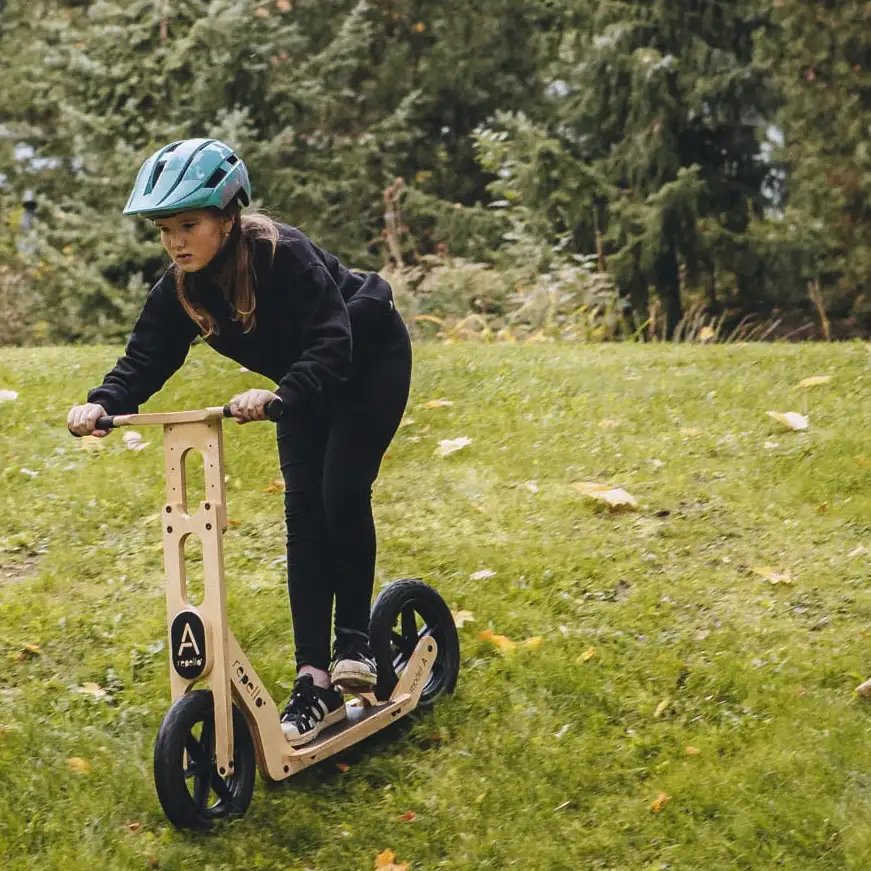 Model A - dimensions in milimeters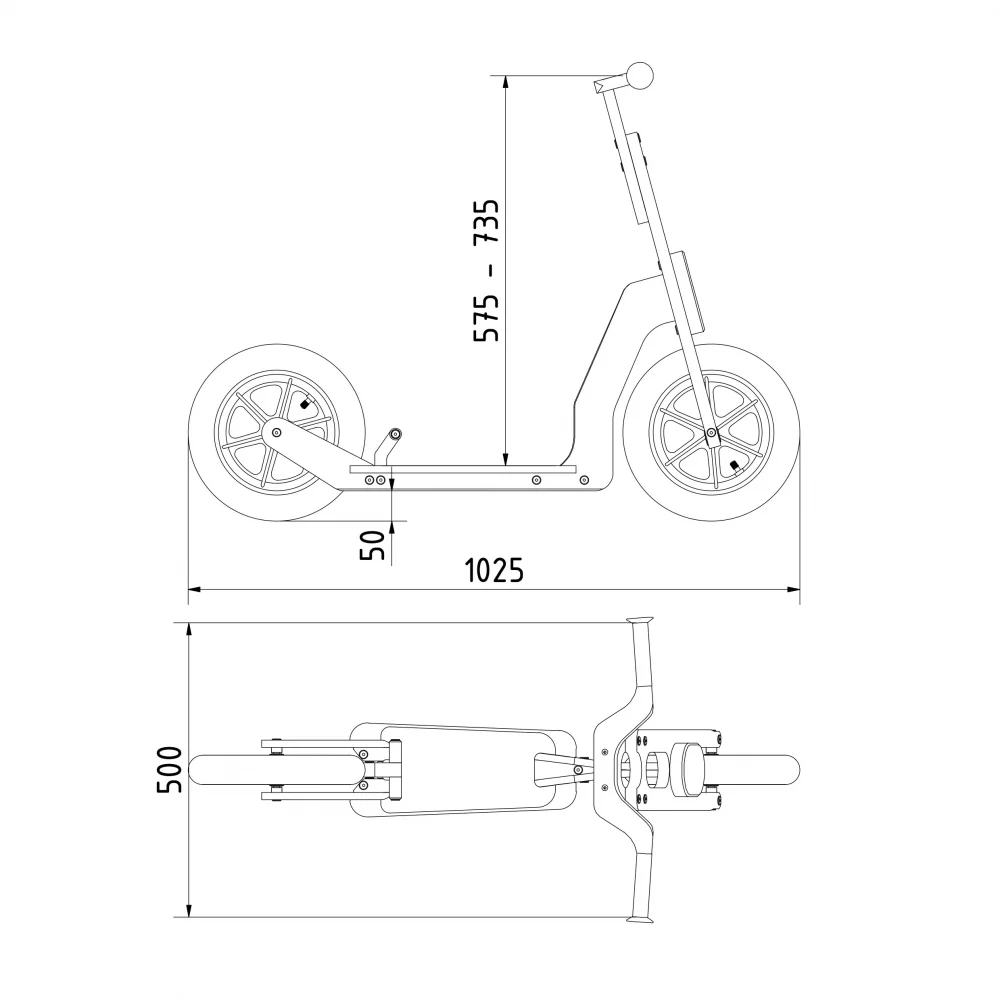 What's in the box
Partially disassembled footbike.
Tools for the complete assembly.
Instructions for assembly and use in English.
Detailed specifications
Footbike weight: 4,8 kg.
Maximum footbike load: 30 kg.
Package dimensions: 770*160*550 mm.
Complete package weight: 5,9 kg.
Safety
Safety is verified by the independent testing and certification authority ITC Zlín Czech Republic.
CE - complies with the requirements of the EN 71 standard for toy safety.
Notice
Our products are made of wooden material, which might have a different tone than in the photos. If the product is lacquered, dark and light tones may alternate (especially on the edges). If the product is painted, the wood texture may be slightly evident (especially with lighter colors). This gives the product a unique natural character. The color tones may be slightly different compared to what you see on your monitor.
RePello toys are special in many ways - but they all have a consistent core value. They bring a pure and natural joy of move and play. Children enjoy the lightweight, instinctive and easy-to-use design of the toys and are often unable to keep their hands off them. They are not limited by uncomfortable vibrations or the fatigue caused by too much weight and poor ergonomics.